Maintainability = Sustainability.
Designed for easy reconfigurations and unrivaled for function, performance and style, Outsert® Modular Signage is as flexible as it is durable. Our modular signs feature quality, multiple-piece construction and almost endless combinations of options. The tiles are reconfigurable or replaceable and allow for changeable inserts, so signs can be updated easily. Simply add, replace or rearrange tiles according to your needs. Outsert® Modular ADA/Tactile embedded tiles are warrantied not to peel, crack, wear or fade for the life of the product. Appenx modular signs are the best in the industry, and their exceptional longevity also makes them the most sustainable, environmentally responsible choice.
Sign Types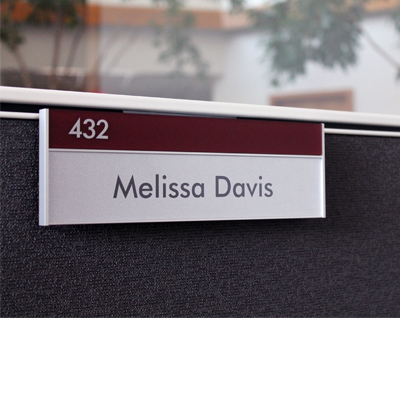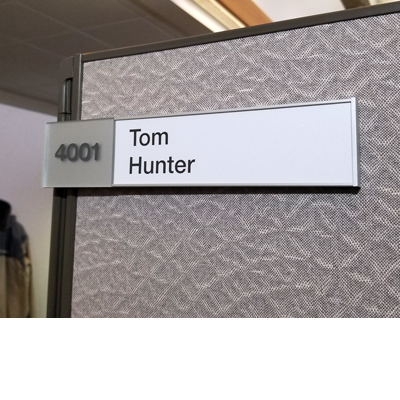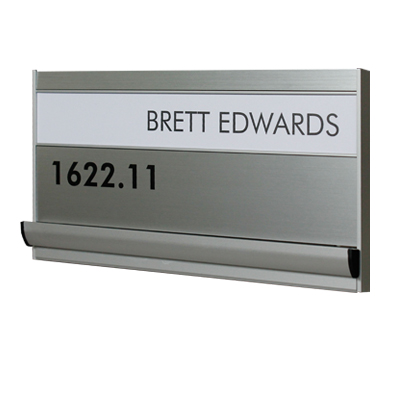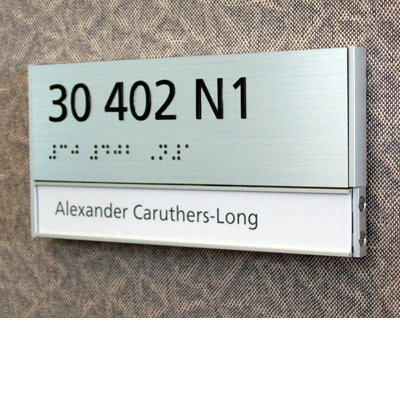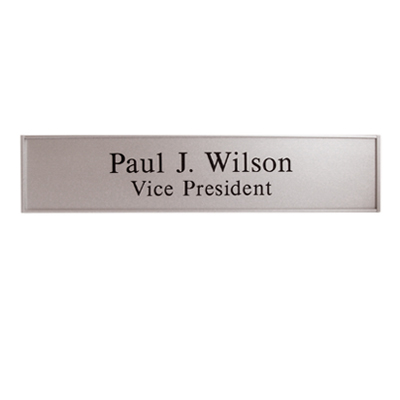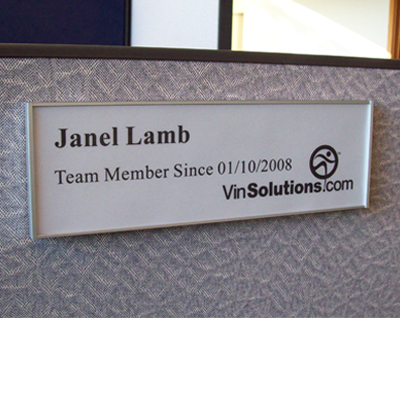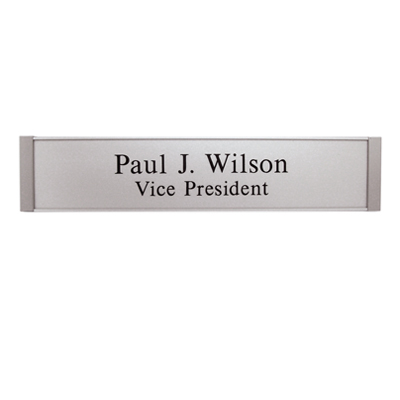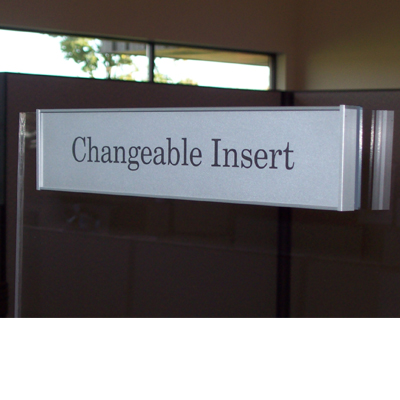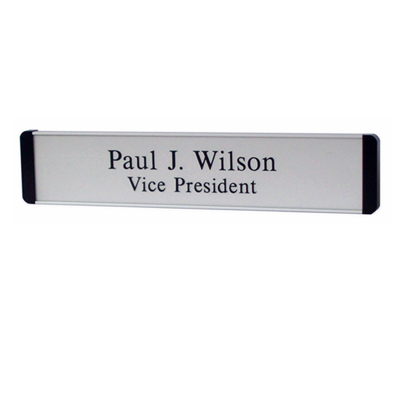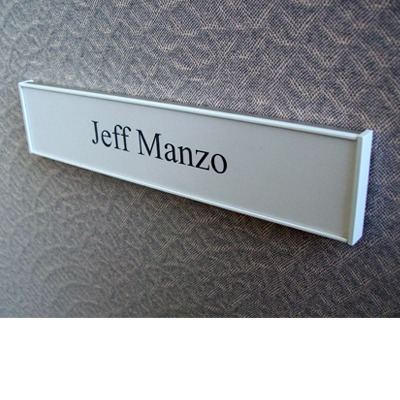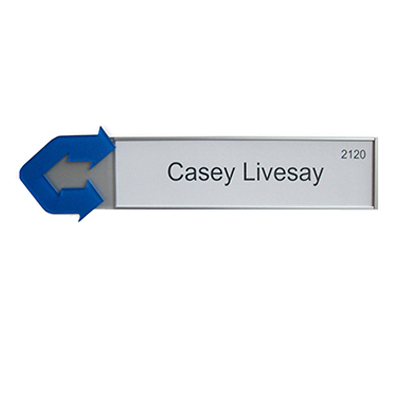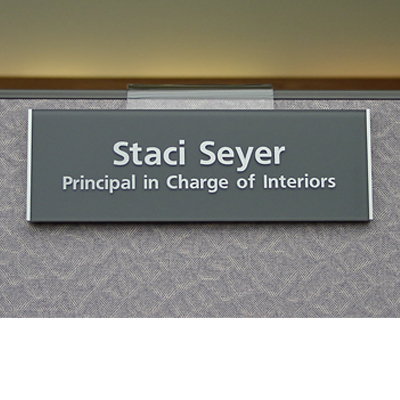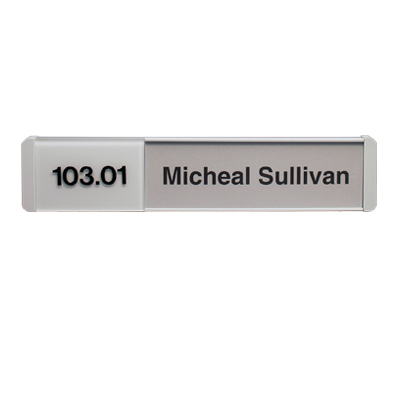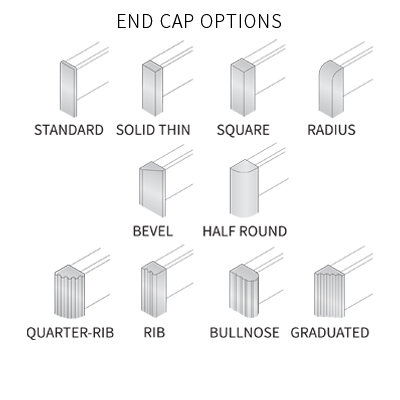 CUBICLE/WORKSTATION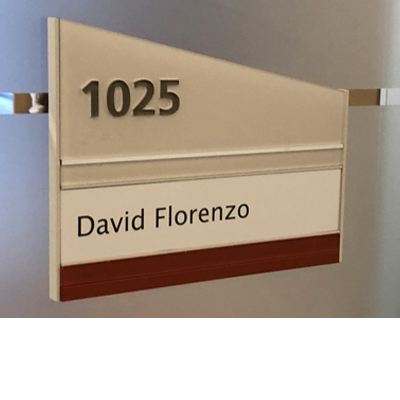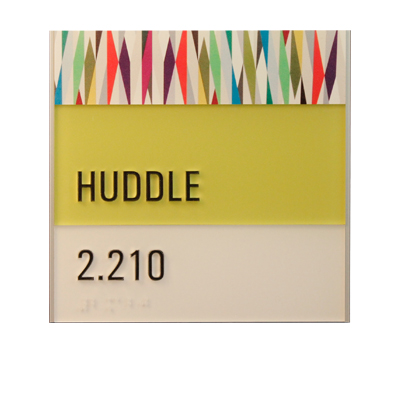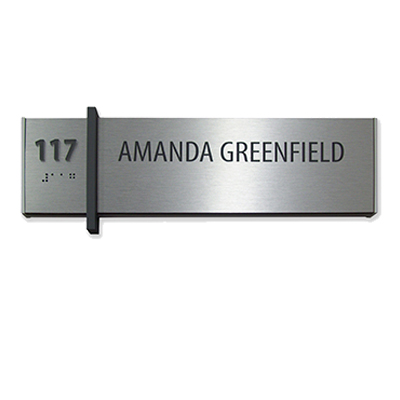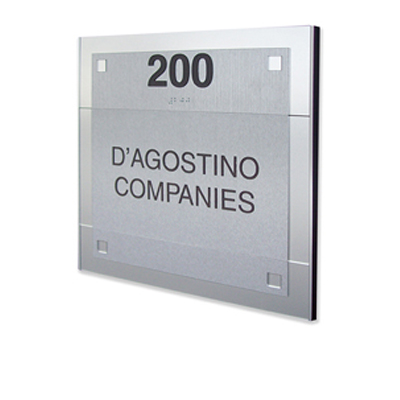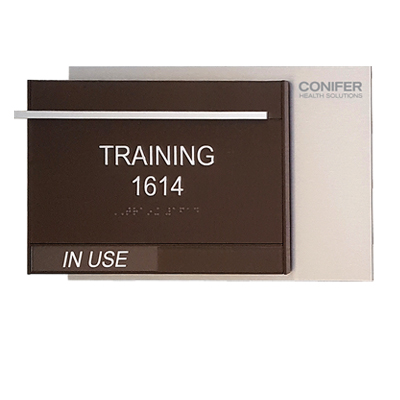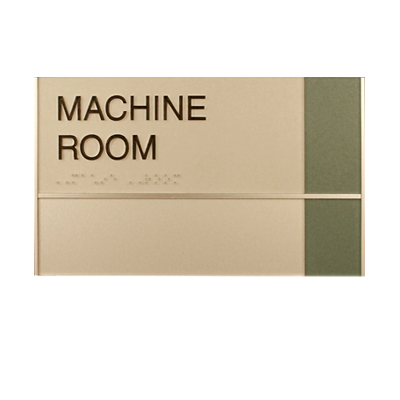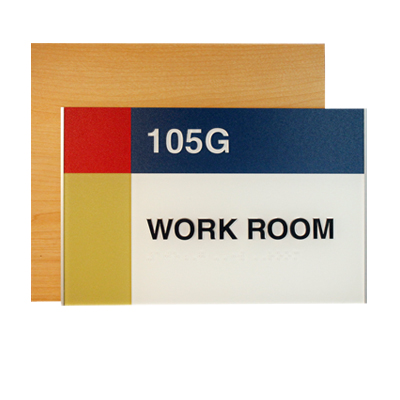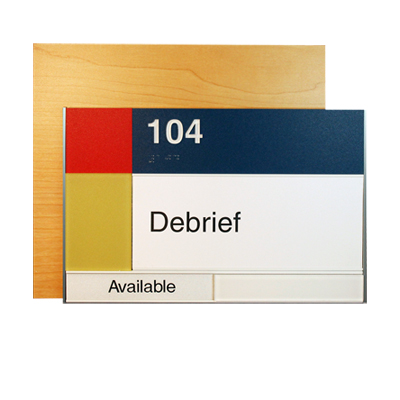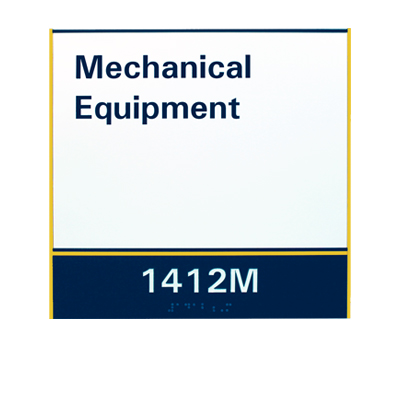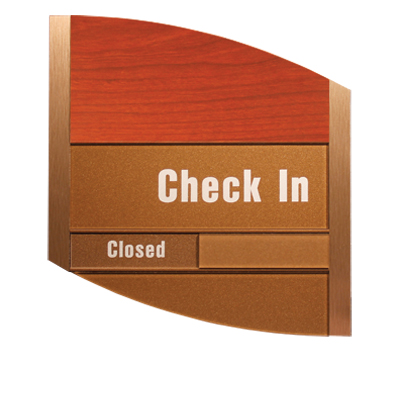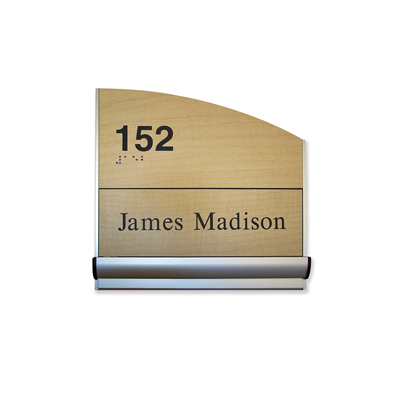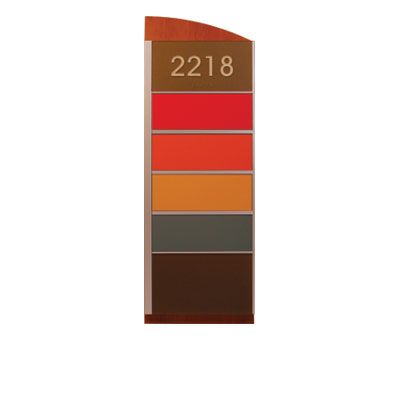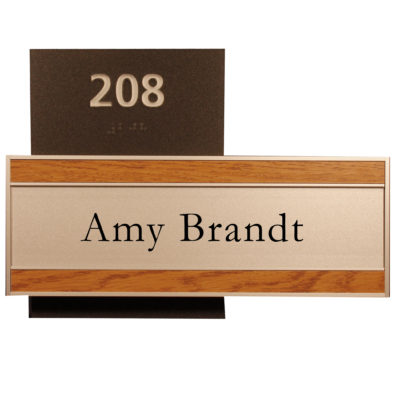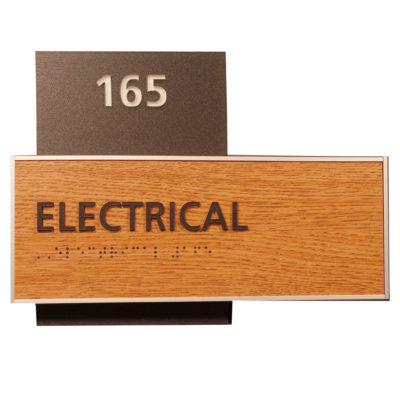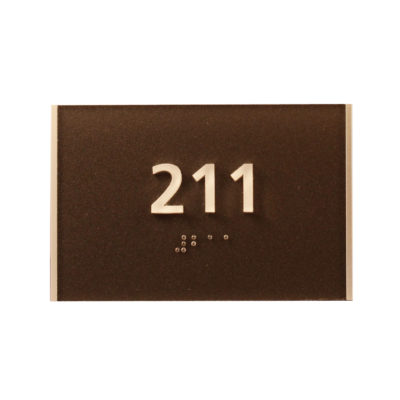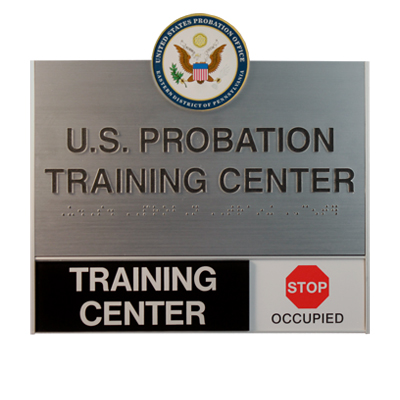 ROOM I.D.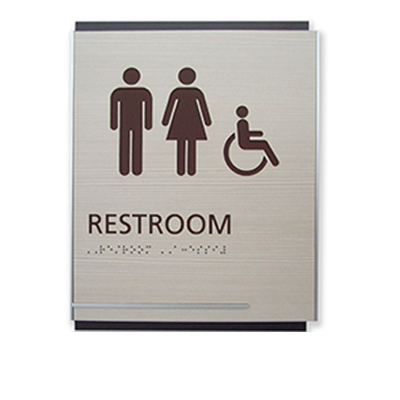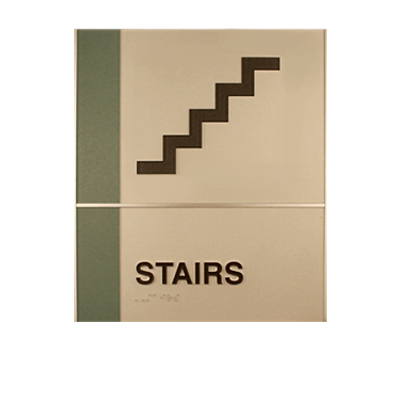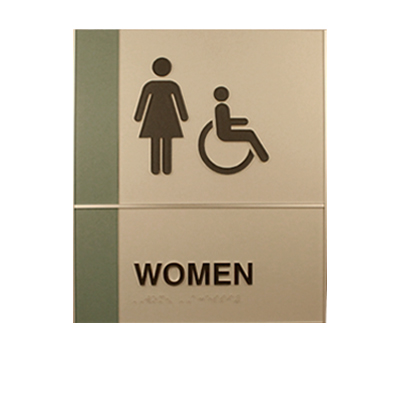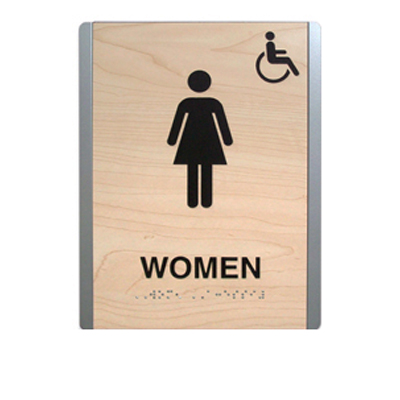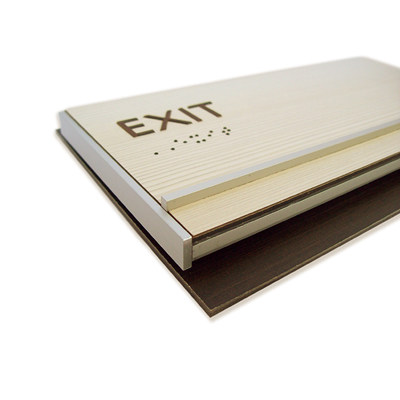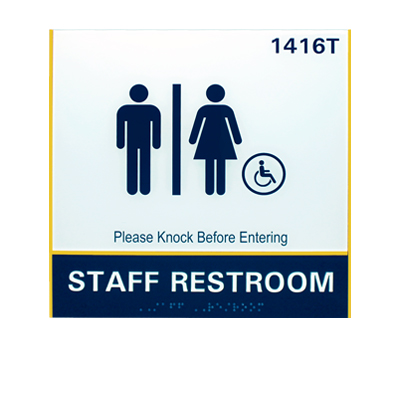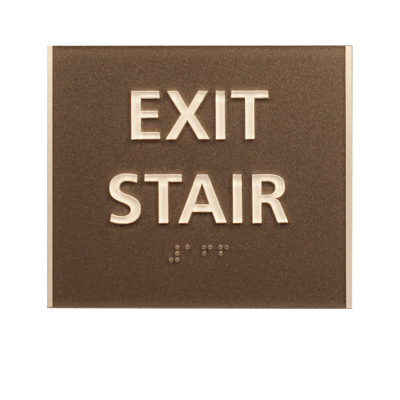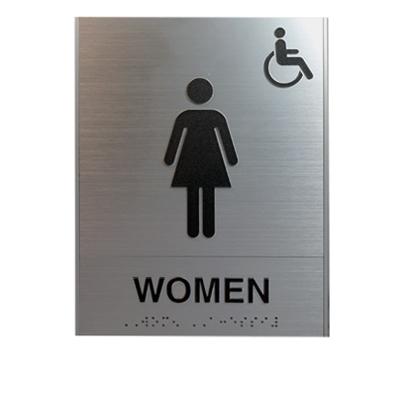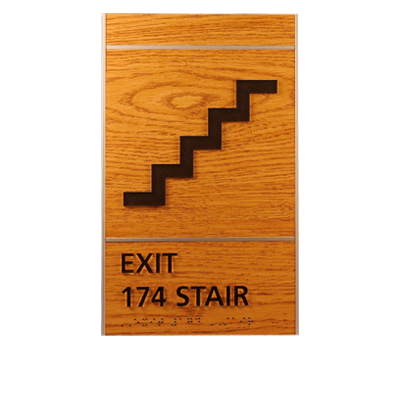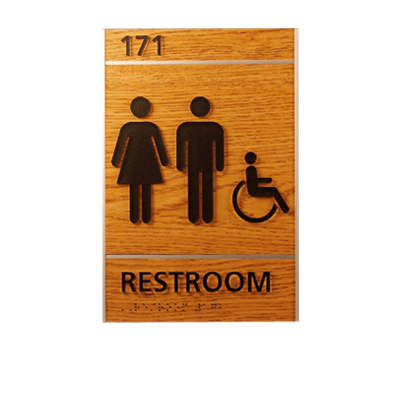 ADA REGULATORY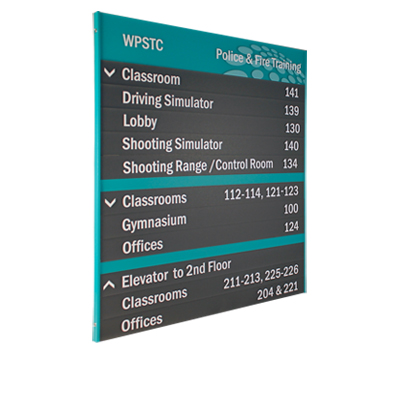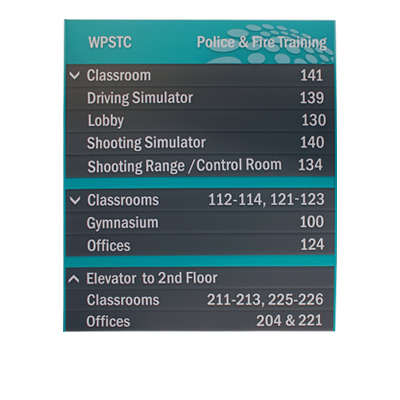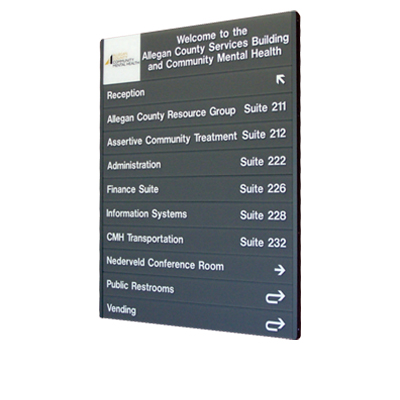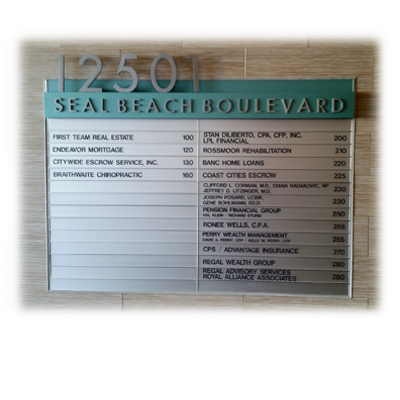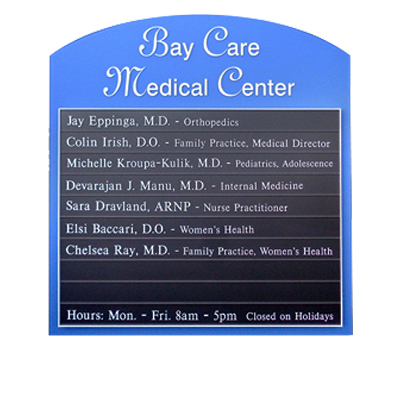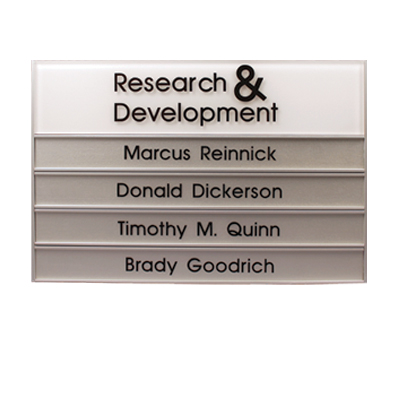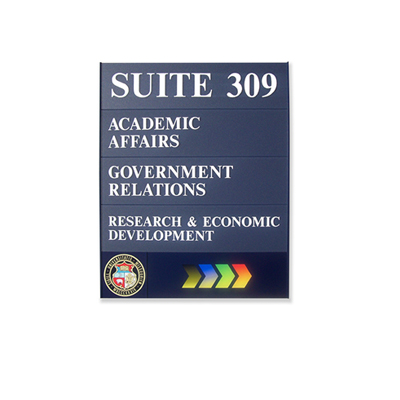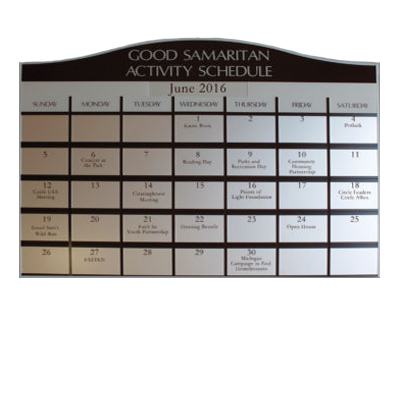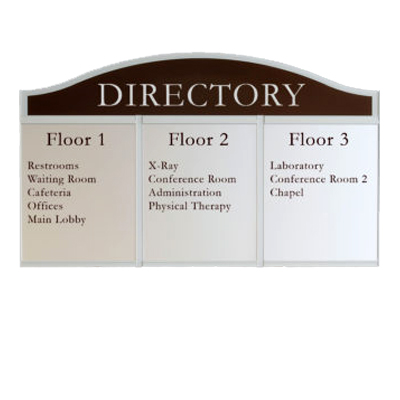 DIRECTORY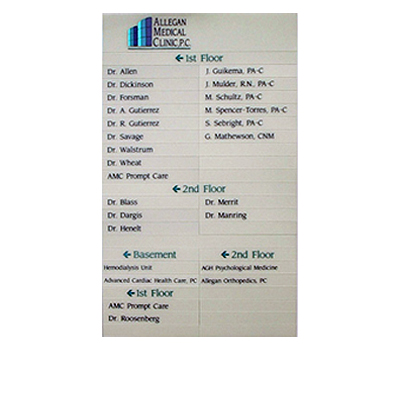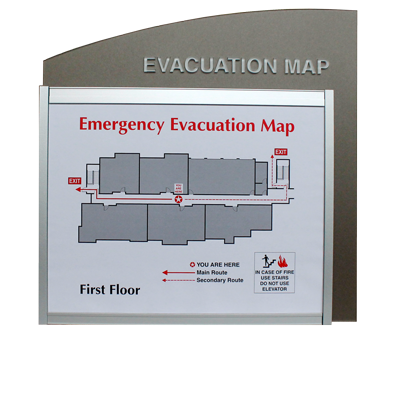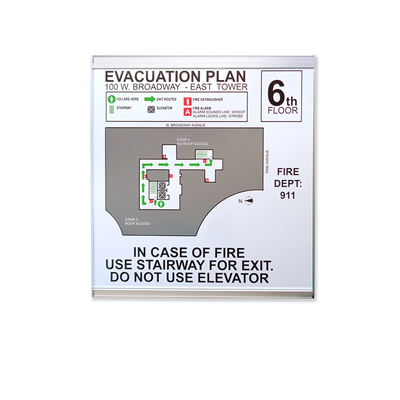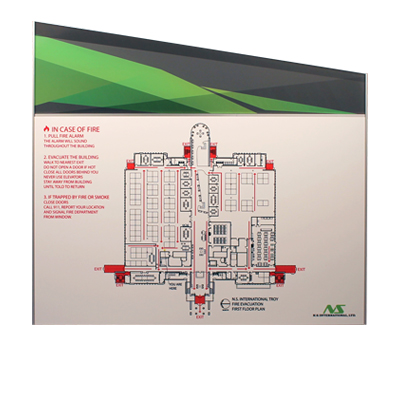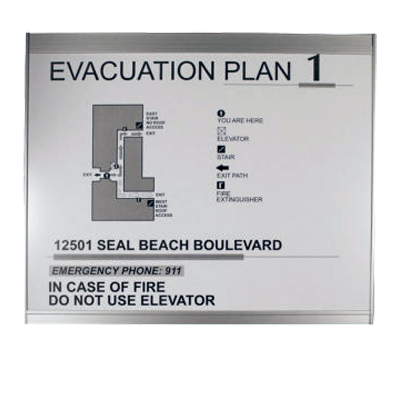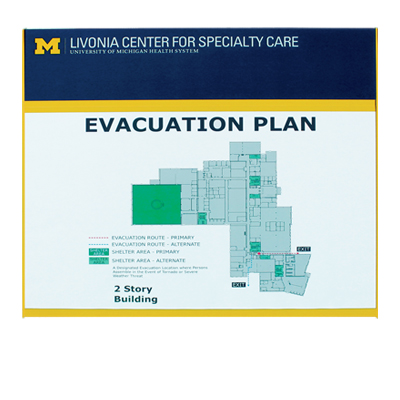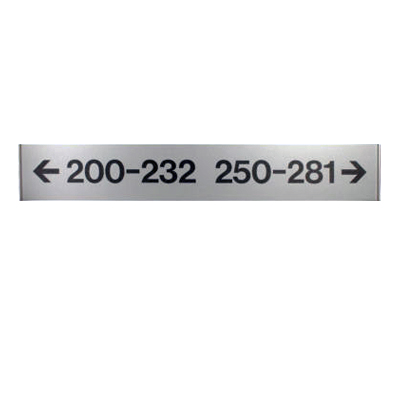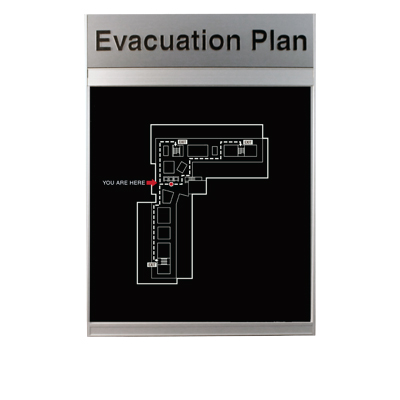 WAYFINDING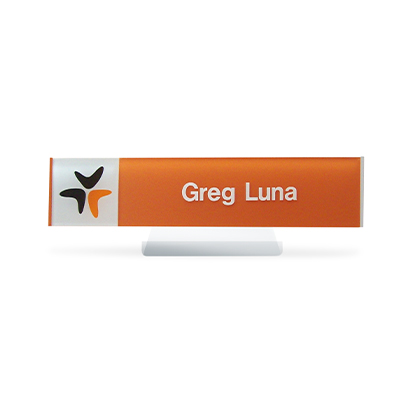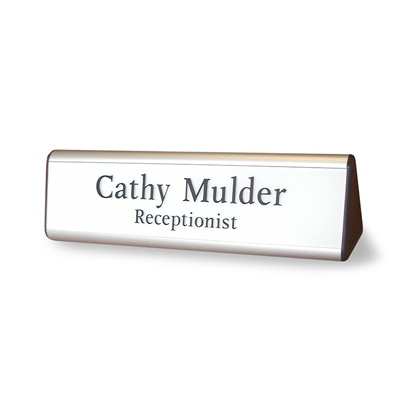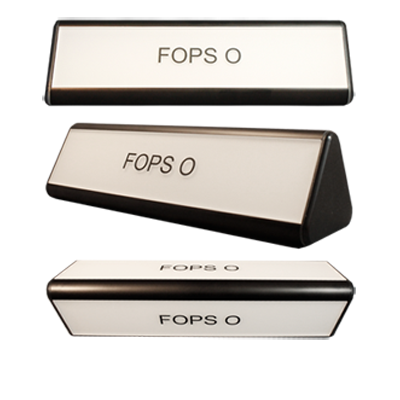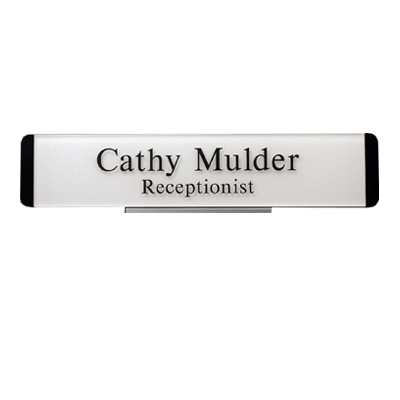 DESK/DISPLAY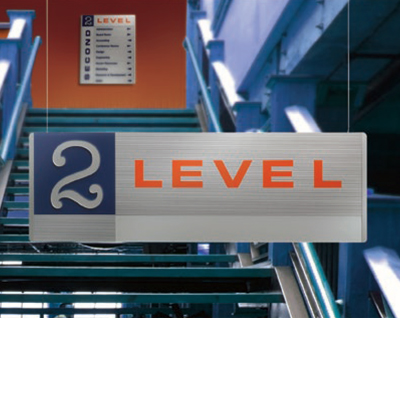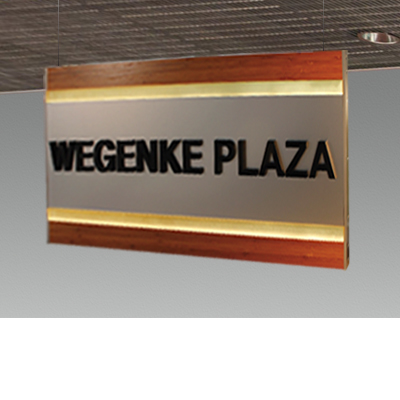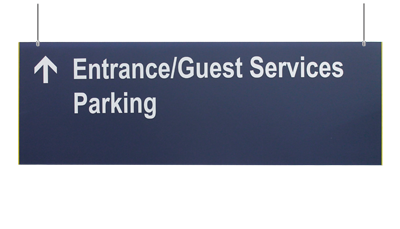 CEILING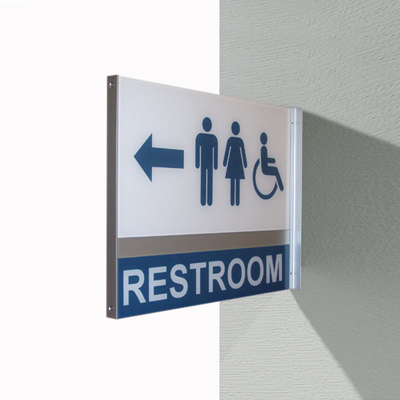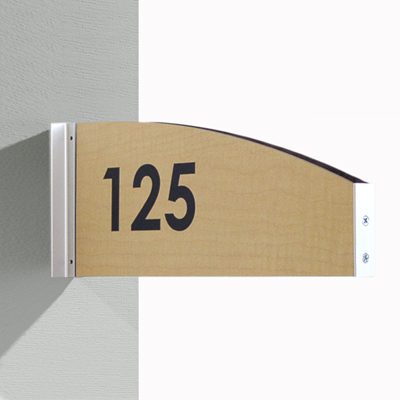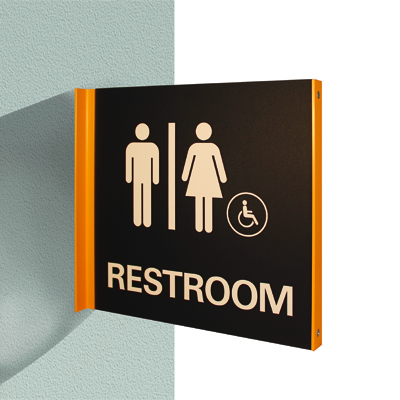 90° WALL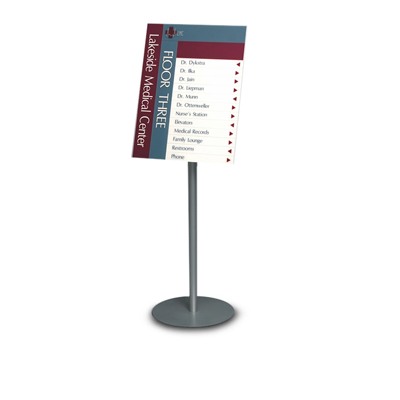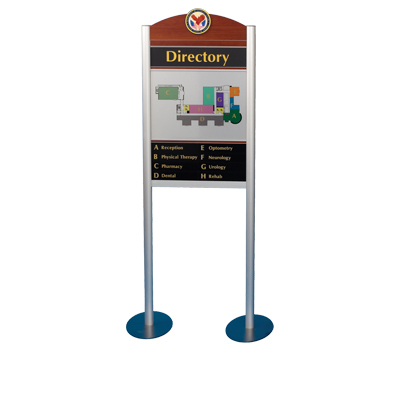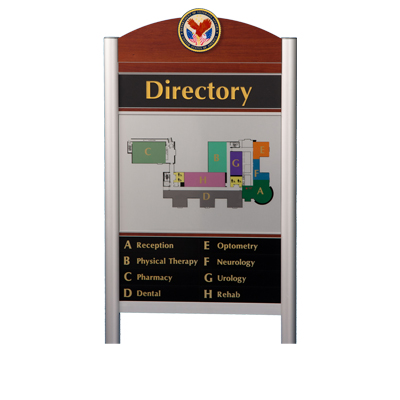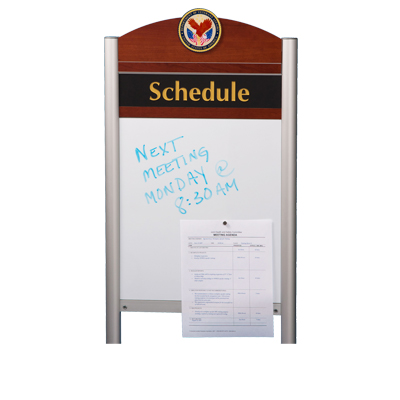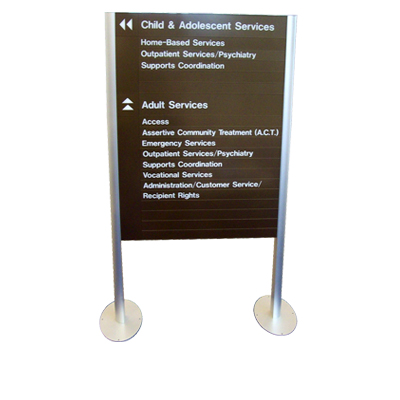 FREESTANDING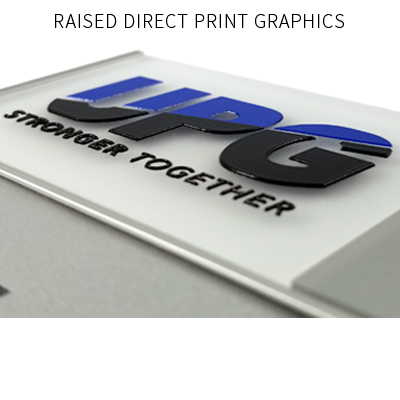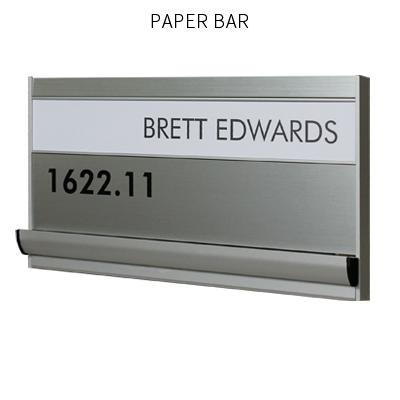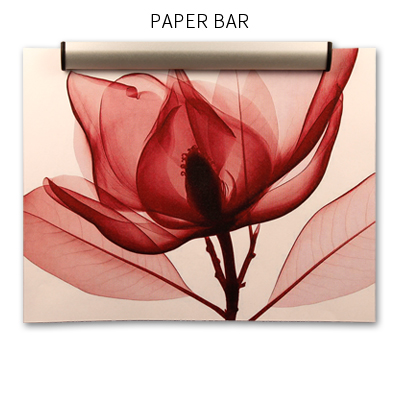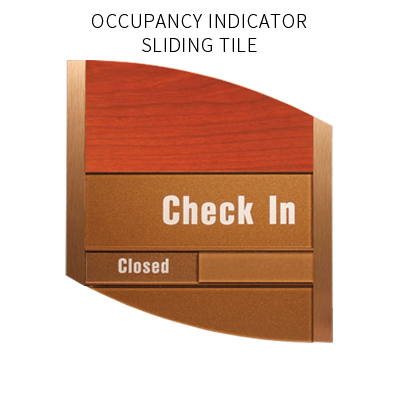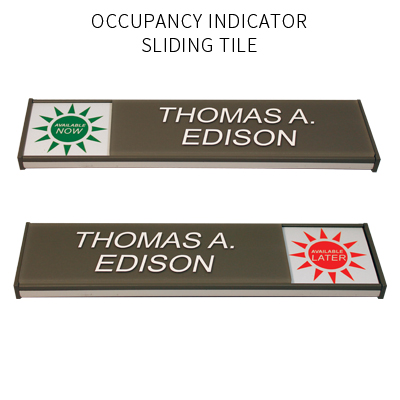 ACCESSORIES/OPTIONS
Sign Options
Colors and finishes as represented are approximate and should be used for reference only. Please contact your Appenx representative for acrylic samples prior to making final decisions.
x

Tiles

Standard Acrylic

Acrylic tile with vinyl lettering/graphics applied to the face surface or printed lettering/graphics on the face surface. Tile has a fine matte face surface with color on the back side.

Standard Window

The aluminum window tile accepts paper inserts with a protective lens or the non-glare lens can be lettered, or printed, on the back side. Perforated paper is available for customers who choose to print their own replacement inserts. Tile heights offered: 1", 1-1/2", 2" & 3".

Tactile

1/32" high embedded tactile letters/numbers with perfectly round, Grade 2 Braille. The color of the letters/numbers won't wear, crack or fade. Tile has a fine matte face surface with color on the back side.

Dimensional Tile

1/32" high embedded tactile letters/numbers. The color of the letters/numbers won't wear, crack or fade. Tile has a fine matte face surface with color on the back side.

Second-Surface Tile

Printed letters/graphics on the back side of an optically clear, non-glare tile.

Second-Surface Insert

Printed letters/graphics on the back side of a non-glare lens mounted in an aluminum carrier. Aluminum carrier also accepts laminate inserts.

Subsurface Tile

Photo image fused to the back side of an optically clear, non-glare tile.

High-Profile Insert Tile

Slide-in paper insert with a 1/16" non-glare lens or optional 1/4" simulated glass lens. Aluminum carrier has a 1/2" reveal at the top and bottom to accept paper inserts without trimming.

Magnetic High-Profile Insert

Lens magnetically held closed at the top and hinged at the bottom. Use a suction cup, or our plastic tool, to open the top of the lens and drop-in paper or graphic.

Low-Profile Insert Tile

Slide-in paper insert with a 1/16" non-glare lens or optional 1/4" simulated glass lens. Aluminum carrier has a 3/32" reveal at the top and bottom. Similar to the standard window tile but intended for larger size displays.

Sliding Window Tile

1/8" acrylic tile sized at half the window width to reveal an availability message. Sliding tile itself can display a message or a logo.

Marker Board Tile

White, erasable marker board tile for impromptu messages.

Paper Bar Tile

Paper bar tile, 1" high, is generally added as the bottom tile but can be located anywhere on the sign.

x

Colors

MA Brushed Aluminum Metallic

B4 Dark Champagne Metallic

CR Ledger Copper Metallic

x

Sizes

Sizes start from 1"h x 6"w up to 60"h x 60"w in one inch increments

Larger sizes are available as special order. Please contact Appenx Sales/Service.

x

Shapes

Header Shapes

Facing Shapes

x

End Caps & Sidekicks

Standard
Attachment: screw-on, clip-on, locking clip

Thin-style
Attachment: screw-on, clip-on, locking clip

Standard double-face
Attachment: screw-on

Sliding lens
Attachment: screw-on

Flush
Attachment: screw-on, clip-on, locking clip

Facing
Attachment: screw-on

Radius (single face) sidekicks
Attachment: screw-on, clip-on, locking clip

Square (single face) sidekicks
Attachment: screw-on, clip-on, locking clip

Radius (double face) sidekicks
Attachment: screw-on

Square (double face) sidekicks
Attachment: screw-on

Radius wood (double face) sidekicks
Attachment: screw-on

Square wood (double face) sidekicks
Attachment: screw-on

Bullnose sidekicks
Attachment: clip-on, locking clip

Rib sidekicks
Attachment: clip-on, locking clip

Quarter-rib sidekicks
Attachment: clip-on, locking clip

Graduated sidekicks
Attachment: clip-on, locking clip

Bevel sidekicks
Attachment: clip-on, locking clip

Frame sidekicks
Attachment: clip-on, locking clip

Half round (single face) sidekicks
Attachment: clip-on, locking clip

x

Laminate Finishes

Woodgrain & Stone Laminates

Metal Laminates

x

Product Features

Features

| Product Application | Dot-Dash | Outsert Modular | Outsert Non Modular | X-site | Drop Lens |
| --- | --- | --- | --- | --- | --- |

| Product Application | Dot Dash | Outsert Modular | Outset Non-Modular | Xsite | Drop Lens |
| --- | --- | --- | --- | --- | --- |

| | | | | | |
| --- | --- | --- | --- | --- | --- |
| Directories | | | | | |
| Wayfinding | | | | | |
| Room ID | | | | | |
| Free Standing | | | | | |
| Ceiling Signs | | | | | |
| 90 Degree Wall | | | | | |
| Workstation/Office | | | | | |
| Desk/Display | | | | | |

| Product Features | Dot Dash | Outsert Modular | Outset Non-Modular | Xsite | Drop Lens |
| --- | --- | --- | --- | --- | --- |

| | | | | | |
| --- | --- | --- | --- | --- | --- |
| ADA Compliant | | | | | |
| ADA Compliant, tamper resistant | | | | | |
| Tactile tiles warrantied for the life of the facility | | | | | |
| Customer maintainable messages | | | | | |
| Paper bar option | | | | | |
| Horizontal accent strip option | | | | | |
| Vertical accent strip option | | | | | |
| Acrylic or laminate face surface | | | | | |
| Color on face surface | | | | | |
| Color on back surface (durability) | | | | | |
| Replaceable plaque/message tiles | | | | | |
| Designer header tiles | | | | | |
| System panel application | | | | | |
| Magnetic marker board tile options | | | | | |
| Photo image tile options | | | | | |
| Tackable tile option | | | | | |
| Removable side trim | | | | | |
| Decorative backer | | | | | |

| Mounting Options | Dot Dash | Outsert Modular | Outset Non-Modular | Xsite | Drop Lens |
| --- | --- | --- | --- | --- | --- |

| | | | | | |
| --- | --- | --- | --- | --- | --- |
| Hidden screw mount | | | | | |
| Adhesive tape mount | | | | | |
| Fabric pin mount | | | | | |
| Panel brackets | | | | | |
| Magnetic mount | | | | | |
| Velcro mount | | | | | |
| Ceiling mount | | | | | |
| 90 degree wall mount | | | | | |
| Desk/display mount | | | | | |