Flexibility has never been simpler.
Drop Lens Signage features a drop-in, 3/8"-thick simulated glass lens and an anodized, aluminum housing with minimum reveal at bottom and two sides. If you want to remove or replace the graphic insert, simply slide the lens up. Optional, drop-in tactile and sliding window modules are also available and can be added easily. Drop Lens Signage comes with mounting options to meet every installation challenge, including the most unique applications that extend beyond our standard offering.
Sign Types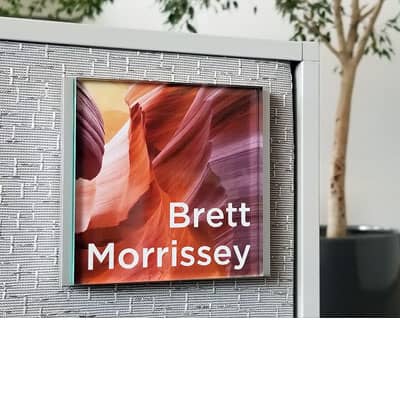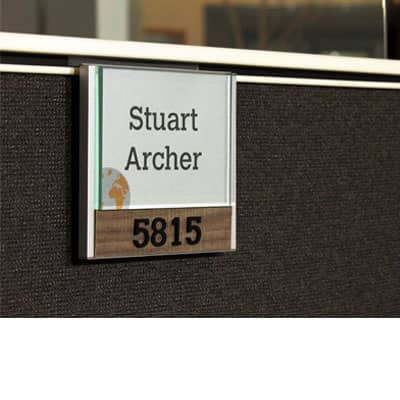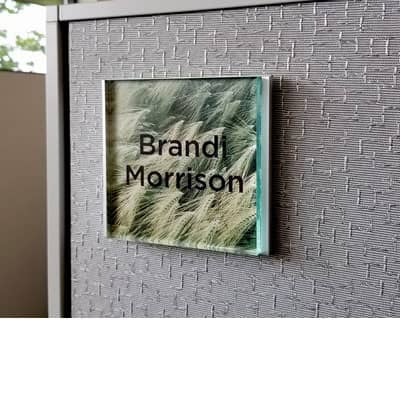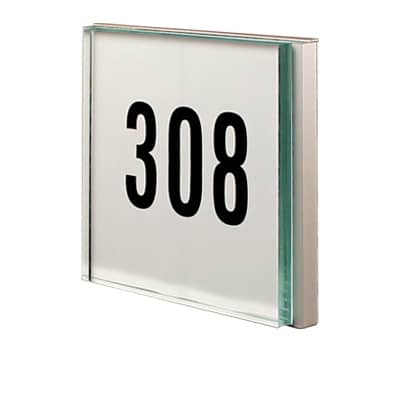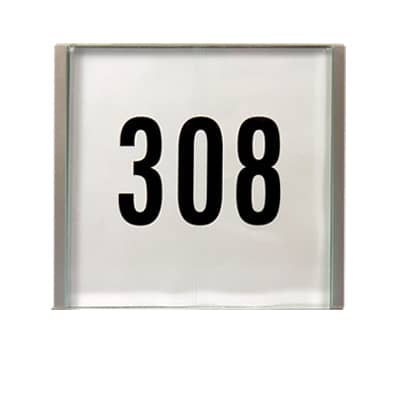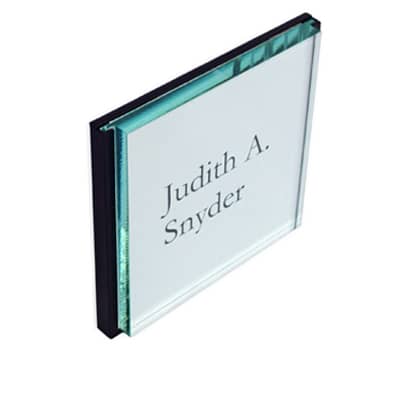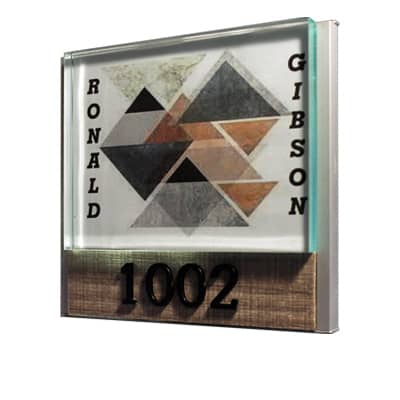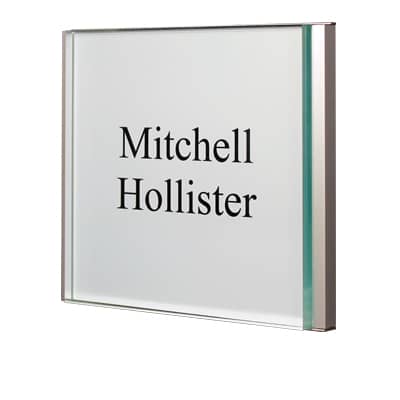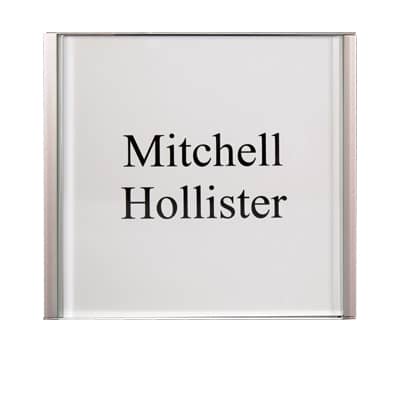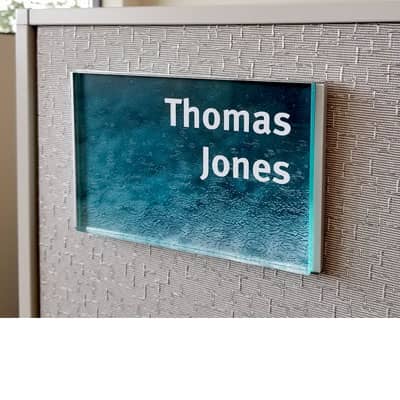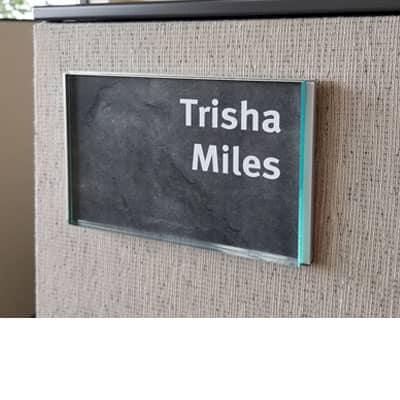 CUBICLE/WORKSTATION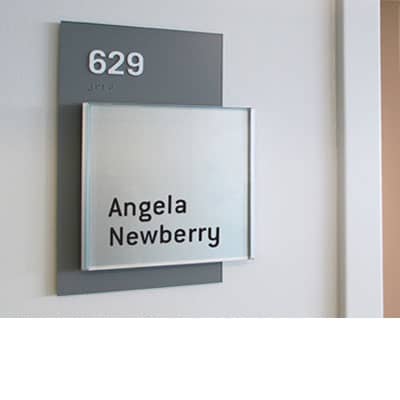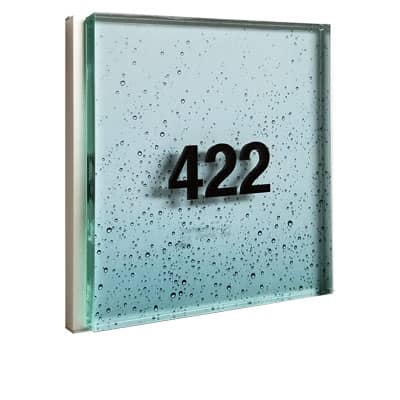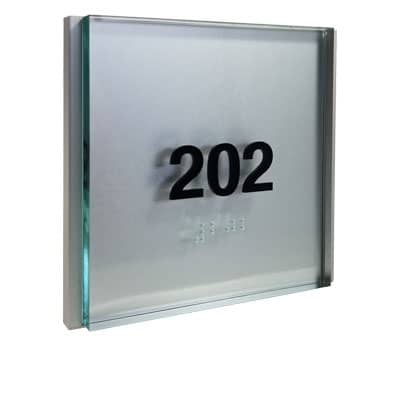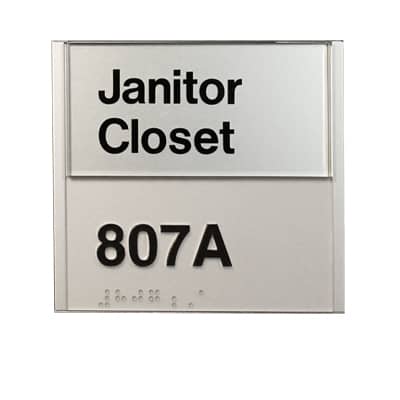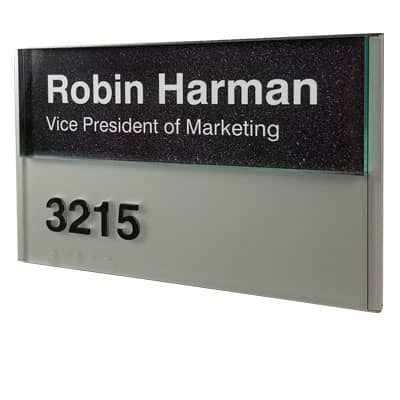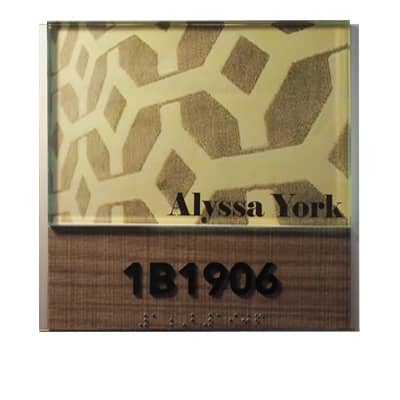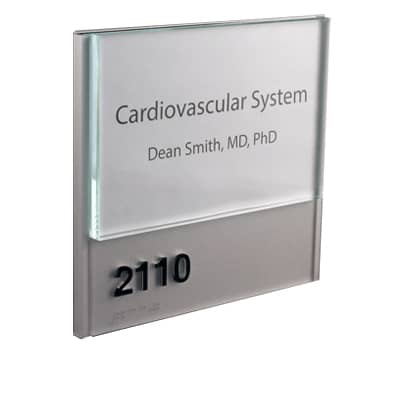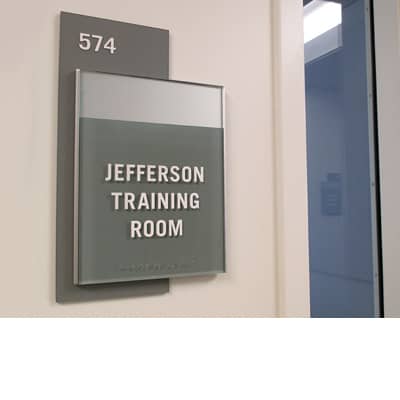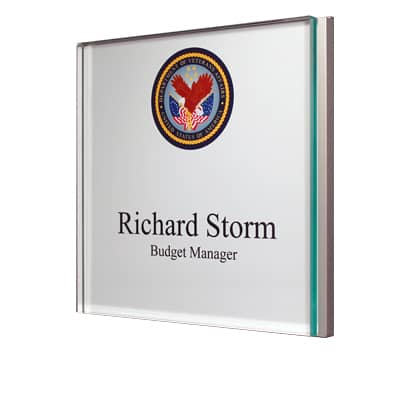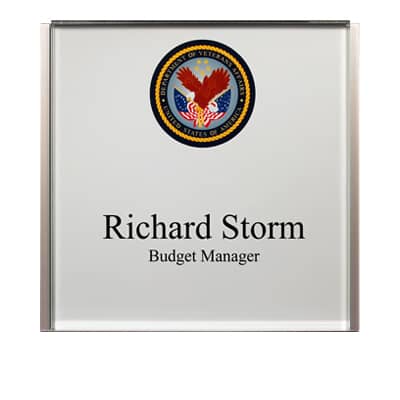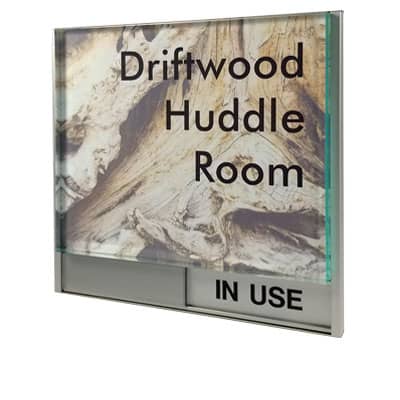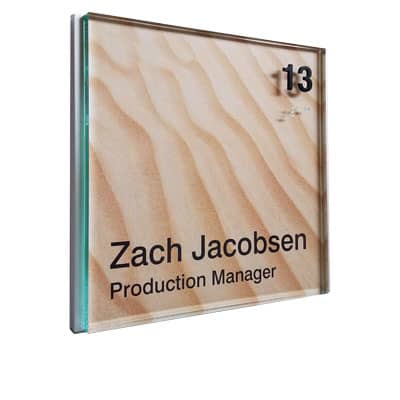 ROOM I.D.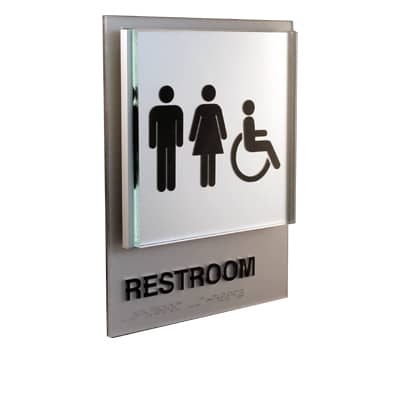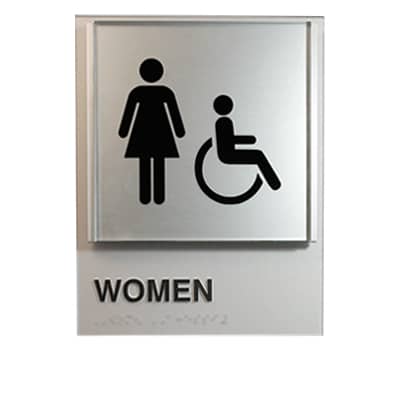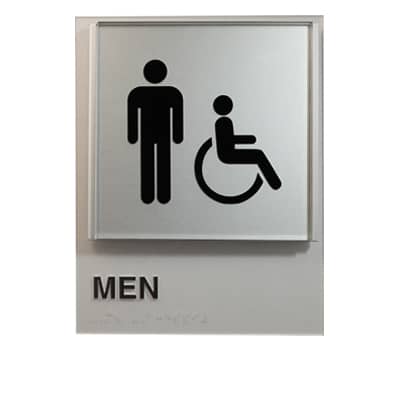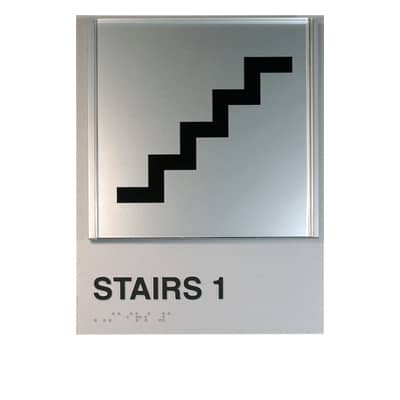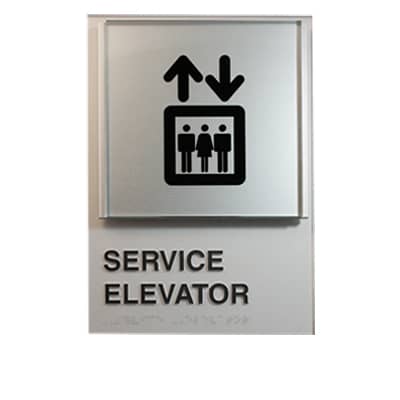 ADA REGULATORY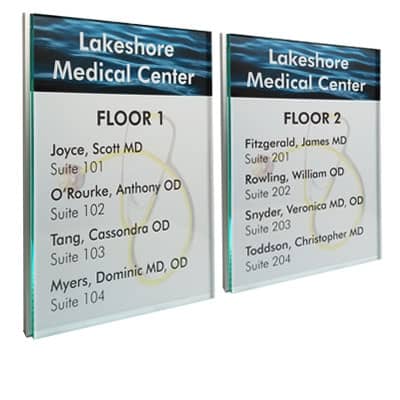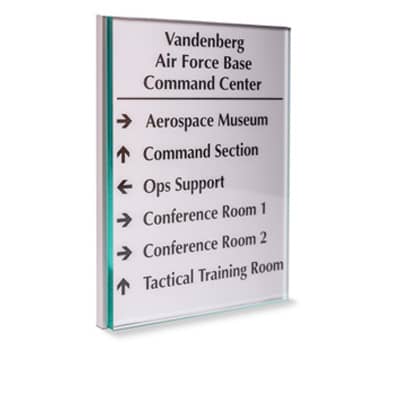 DIRECTORY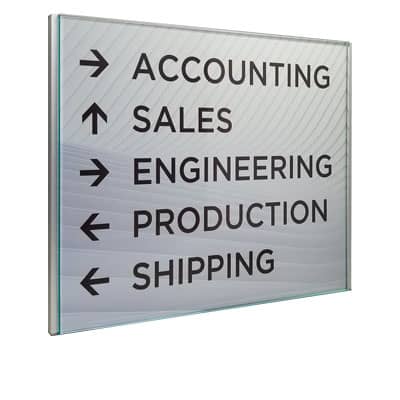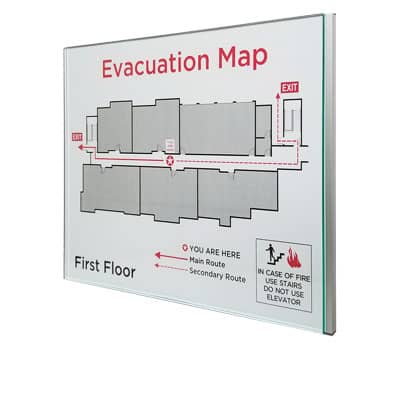 WAYFINDING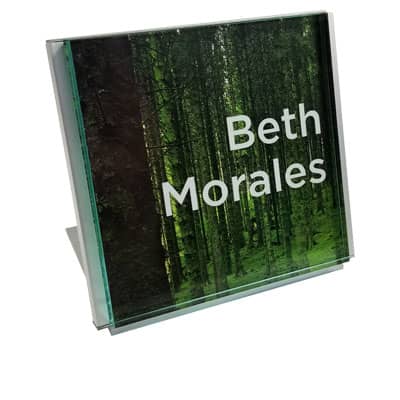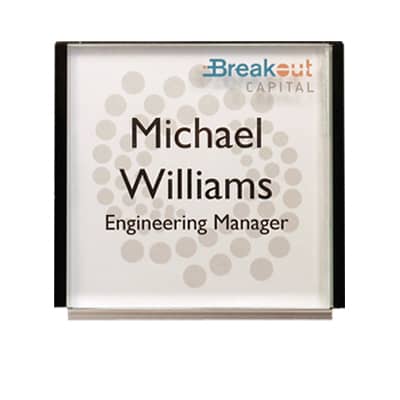 DESK/DISPLAY
Sign Options
Colors and finishes as represented are approximate and should be used for reference only. Please contact your Appenx representative for acrylic samples prior to making final decisions.
x

Metal Trim Finish

Black Anodized
Silver Anodized

x

Background Finish

Matte Silver (standard finish)

Any Standard Appenx Laminate (see below)

Woodgrain & Stone Laminates

Metal Laminates

x

Sizes

4" x 4"
4" x 6"
6" x 6"
8 1/2" x 11"
11" x 8 1/2"

x

Message Insert

Paper Insert
High Resolution Photo Image Insert
Printed Clear Vellum Insert

x

Product Features

Features

| Product Application | Dot-Dash | Outsert Modular | Outsert Non Modular | X-site | Drop Lens |
| --- | --- | --- | --- | --- | --- |

| Product Application | Dot Dash | Outsert Modular | Outset Non-Modular | Xsite | Drop Lens |
| --- | --- | --- | --- | --- | --- |

| | | | | | |
| --- | --- | --- | --- | --- | --- |
| Directories | | | | | |
| Wayfinding | | | | | |
| Room ID | | | | | |
| Free Standing | | | | | |
| Ceiling Signs | | | | | |
| 90 Degree Wall | | | | | |
| Workstation/Office | | | | | |
| Desk/Display | | | | | |

| Product Features | Dot Dash | Outsert Modular | Outset Non-Modular | Xsite | Drop Lens |
| --- | --- | --- | --- | --- | --- |

| | | | | | |
| --- | --- | --- | --- | --- | --- |
| ADA Compliant | | | | | |
| ADA Compliant, tamper resistant | | | | | |
| Tactile tiles warrantied for the life of the facility | | | | | |
| Customer maintainable messages | | | | | |
| Paper bar option | | | | | |
| Horizontal accent strip option | | | | | |
| Vertical accent strip option | | | | | |
| Acrylic or laminate face surface | | | | | |
| Color on face surface | | | | | |
| Color on back surface (durability) | | | | | |
| Replaceable plaque/message tiles | | | | | |
| Designer header tiles | | | | | |
| System panel application | | | | | |
| Magnetic marker board tile options | | | | | |
| Photo image tile options | | | | | |
| Tackable tile option | | | | | |
| Removable side trim | | | | | |
| Decorative backer | | | | | |

| Mounting Options | Dot Dash | Outsert Modular | Outset Non-Modular | Xsite | Drop Lens |
| --- | --- | --- | --- | --- | --- |

| | | | | | |
| --- | --- | --- | --- | --- | --- |
| Hidden screw mount | | | | | |
| Adhesive tape mount | | | | | |
| Fabric pin mount | | | | | |
| Panel brackets | | | | | |
| Magnetic mount | | | | | |
| Velcro mount | | | | | |
| Ceiling mount | | | | | |
| 90 degree wall mount | | | | | |
| Desk/display mount | | | | | |