Style you can customize.
Dot-Dash® Signage is a uniquely simple, stylish solution that can be used virtually anywhere. Our Dot-Dash® signs attach easily to office doors, cubicles and workstations, privacy screens, walls, windows and more, or you can display them on desks and counters. Installation and maintenance couldn't be easier and no special tools are required.
Appenx Dot-Dash® signs are available in a wide array of finishes and sizes. Choose from a variety of options to create a unique look that complements the decor and personality of your space.
Sign Types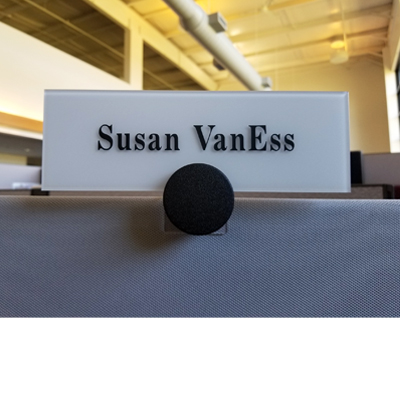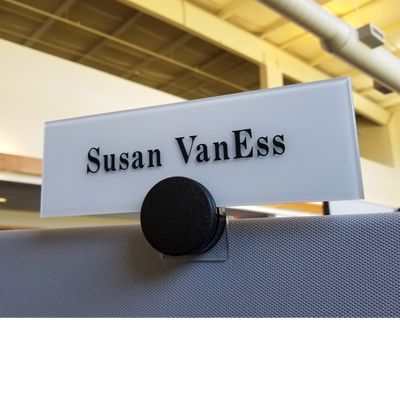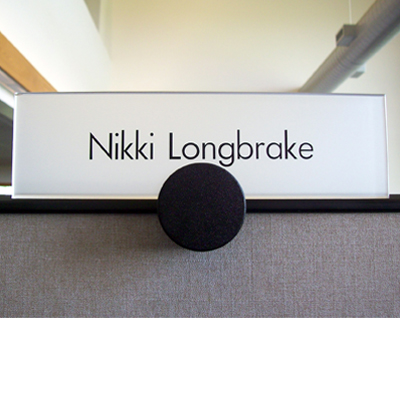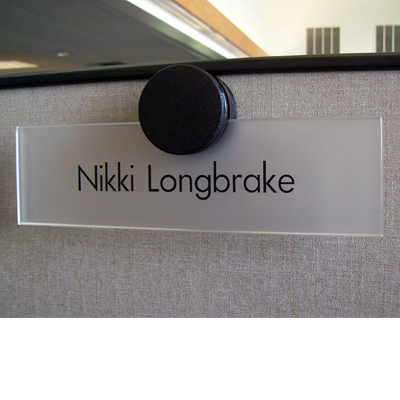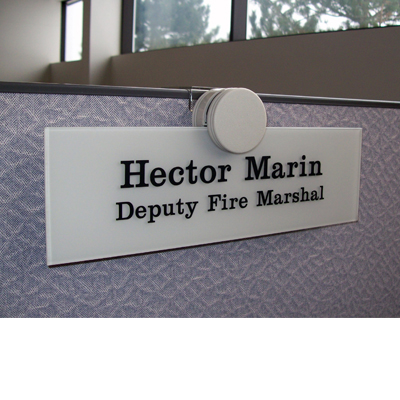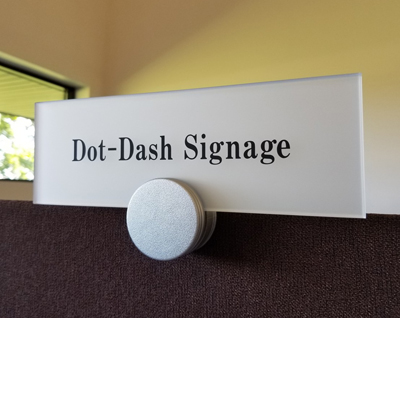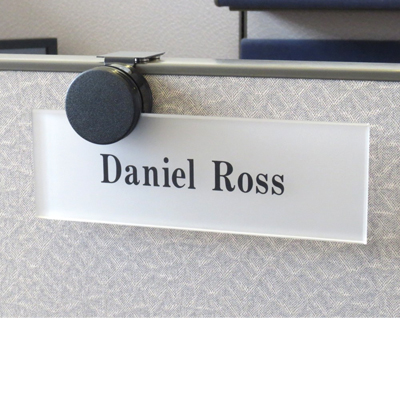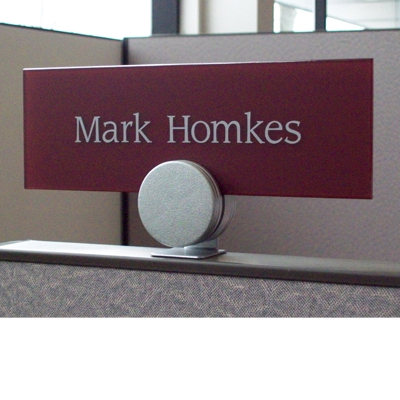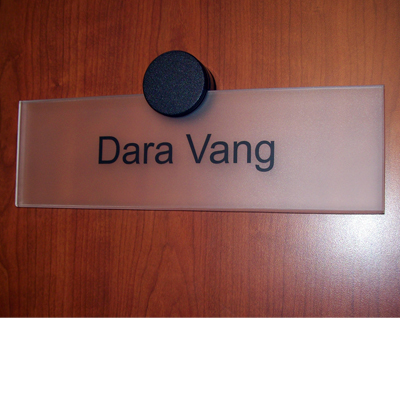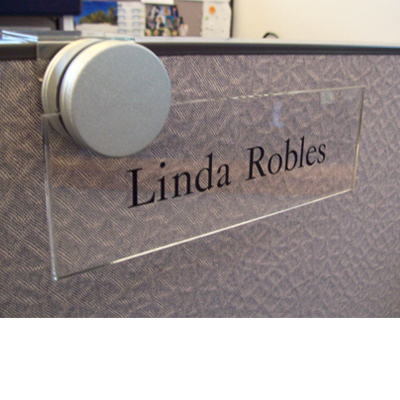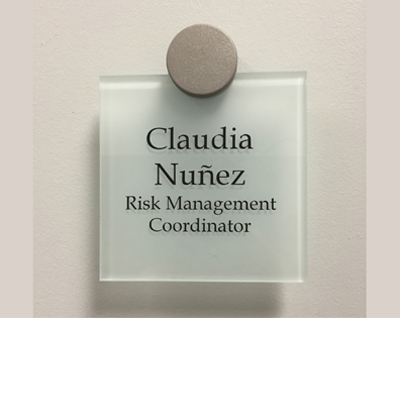 DOT-DASH® STANDARD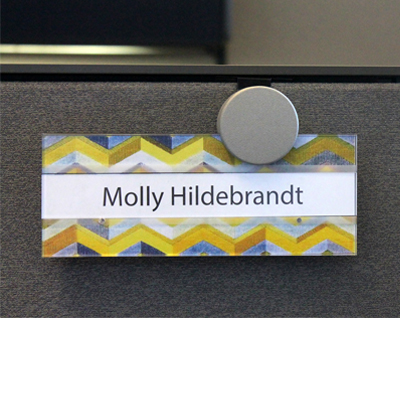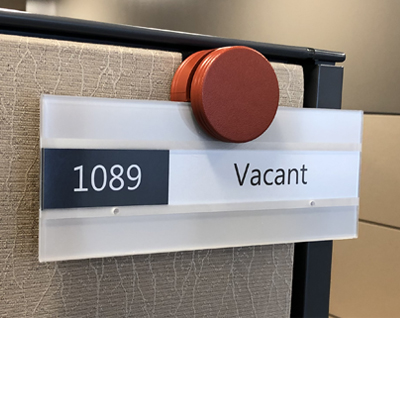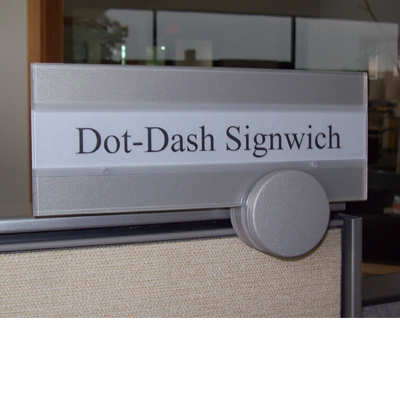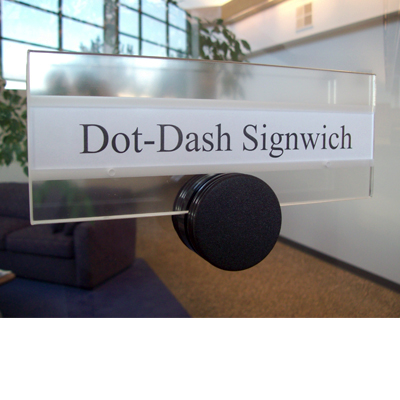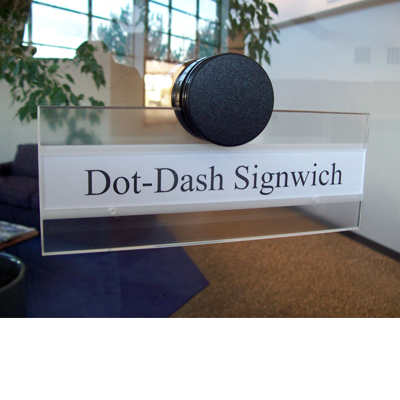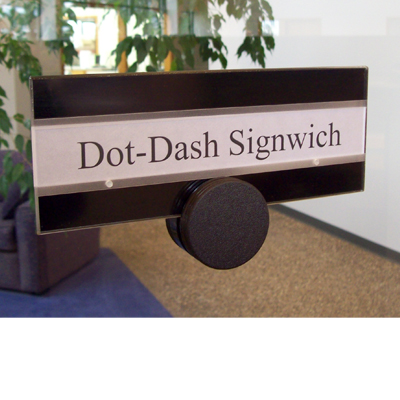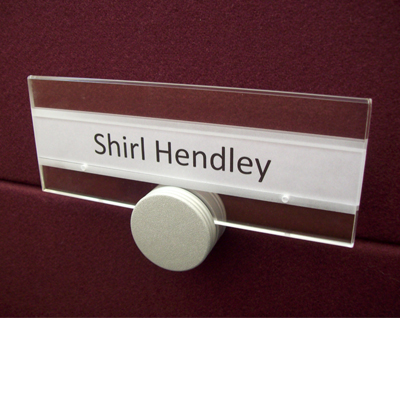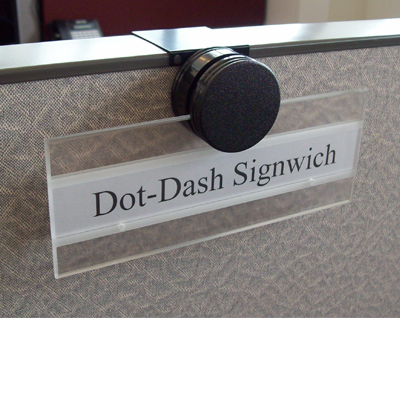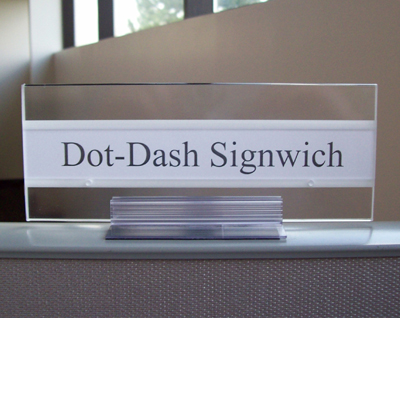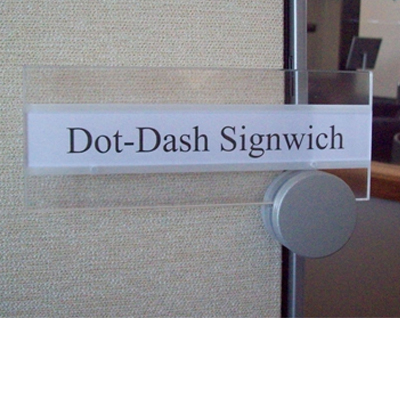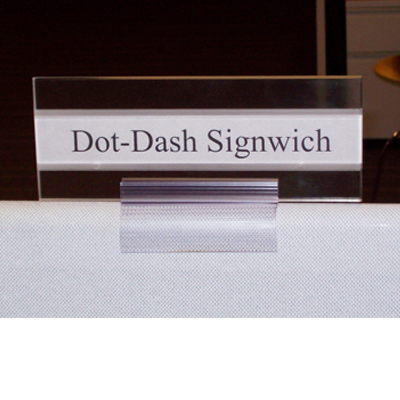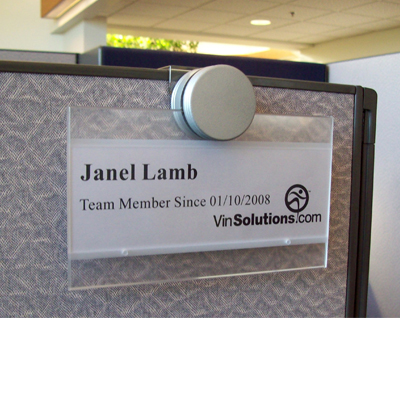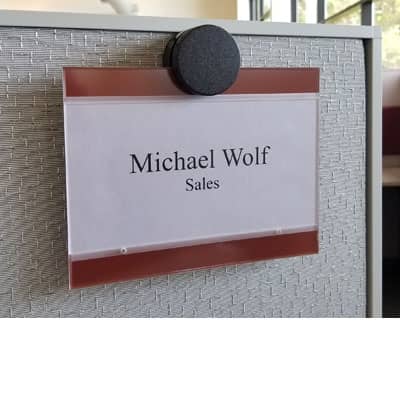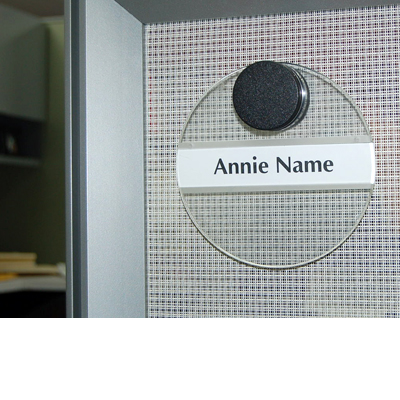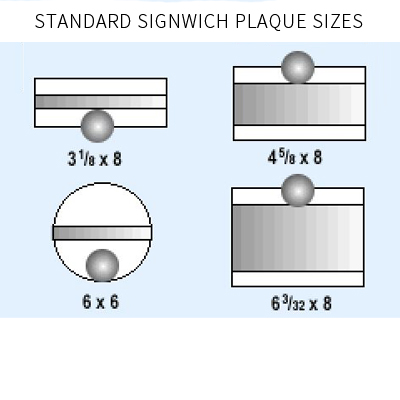 DOT-DASH® SIGNWICH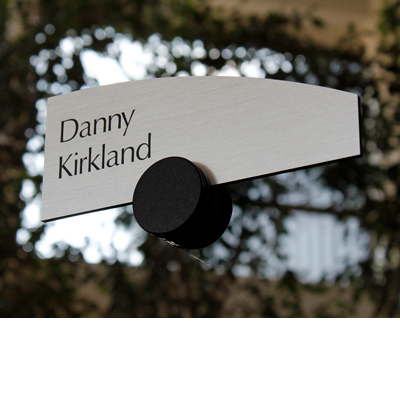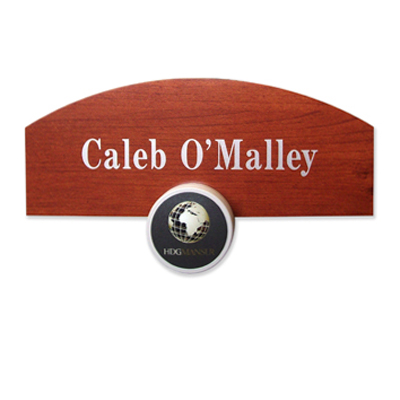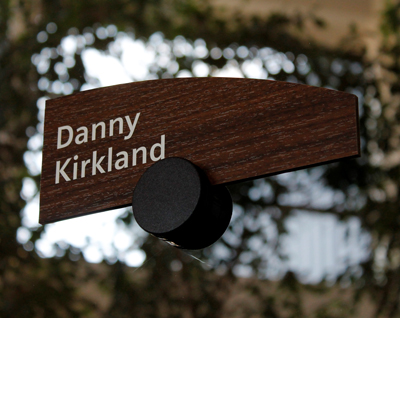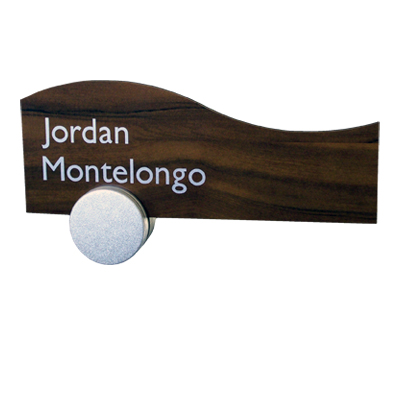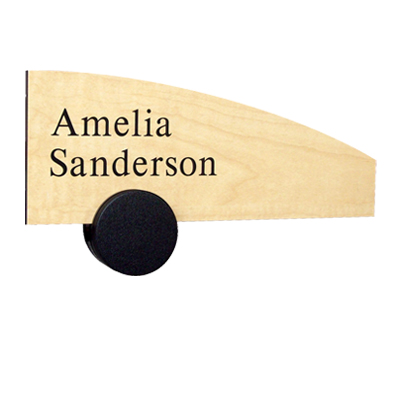 DOT-DASH® ENHANCED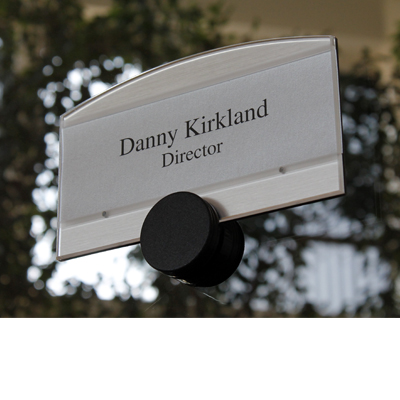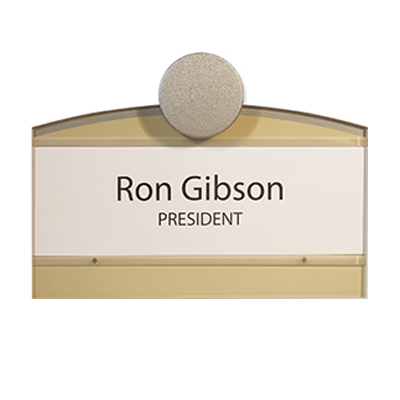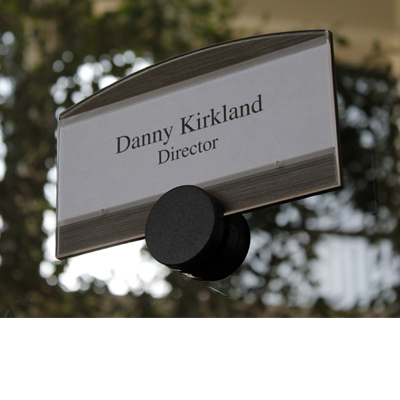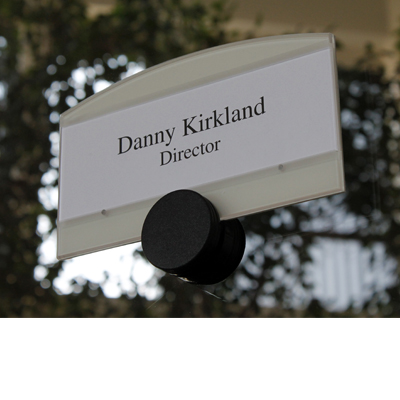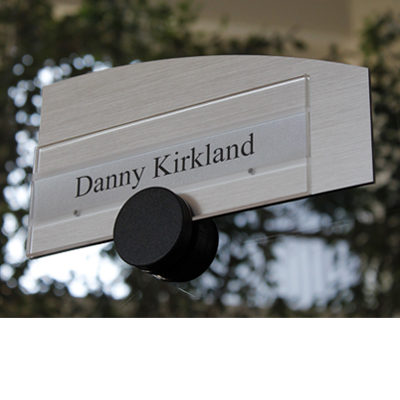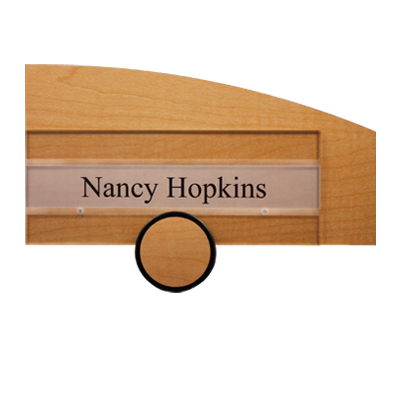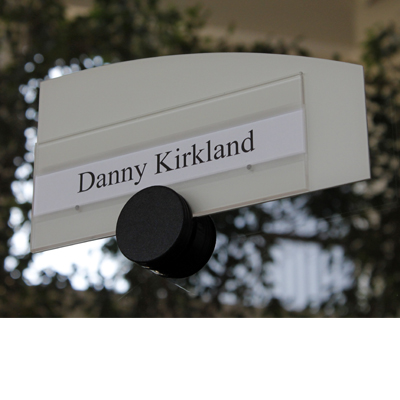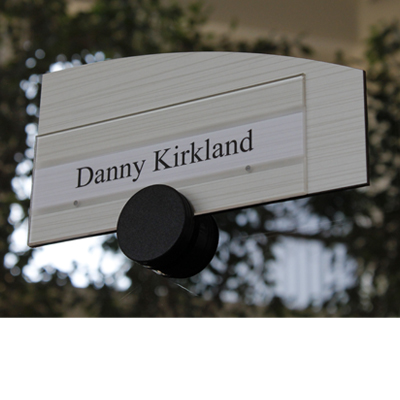 DOT-DASH® SIGNWICH ENHANCED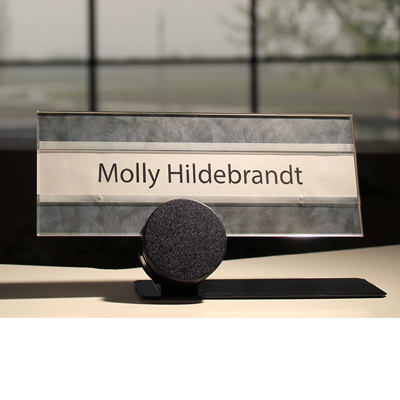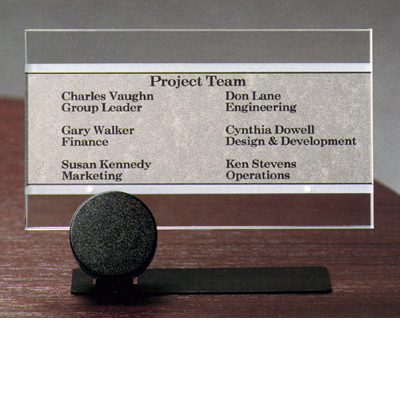 DOT-DASH® DESKTOP MOUNT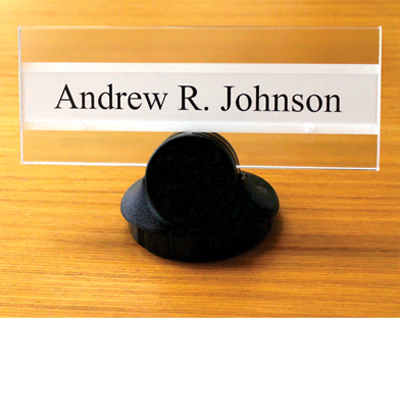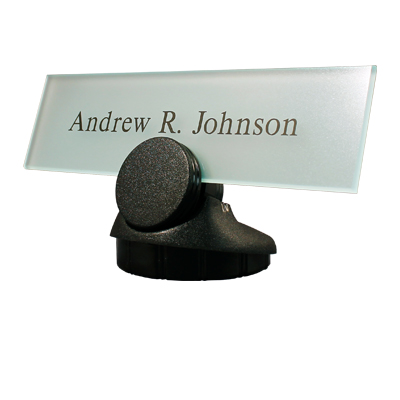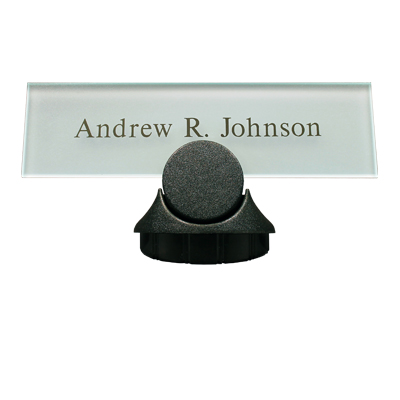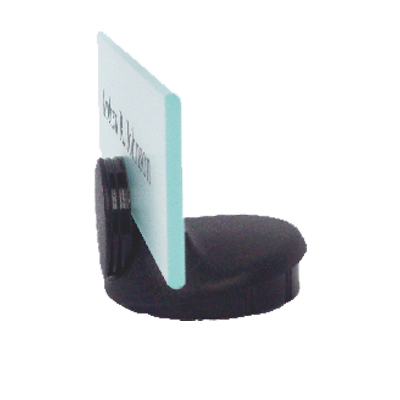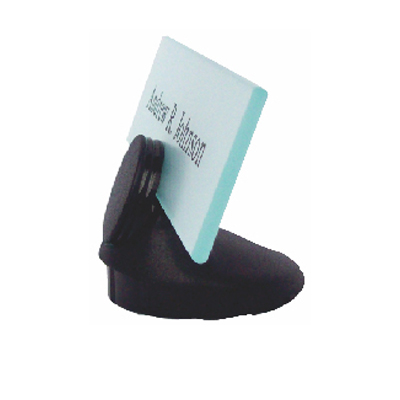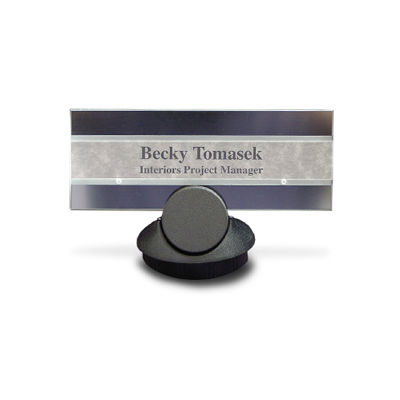 DOT-DASH® "VP" PEDESTAL MOUNT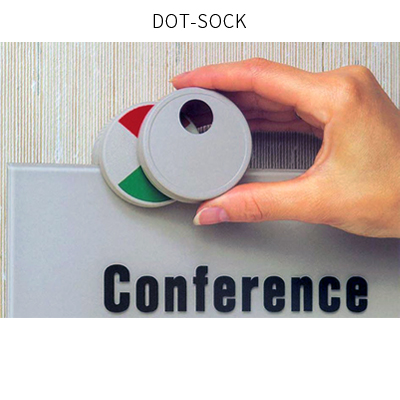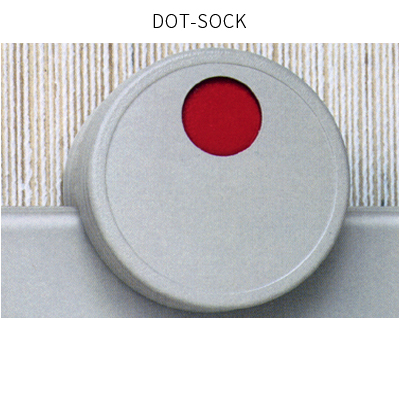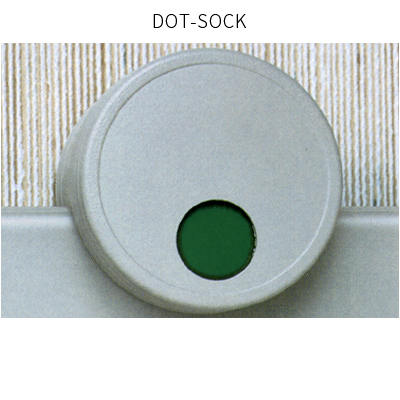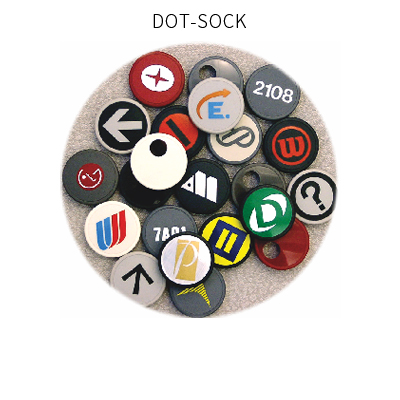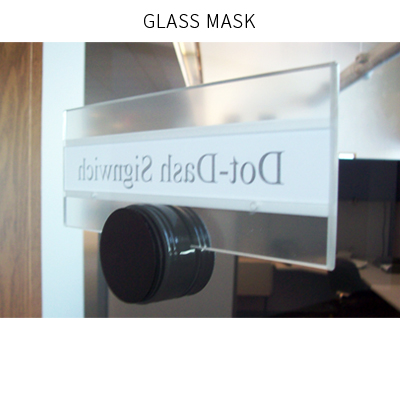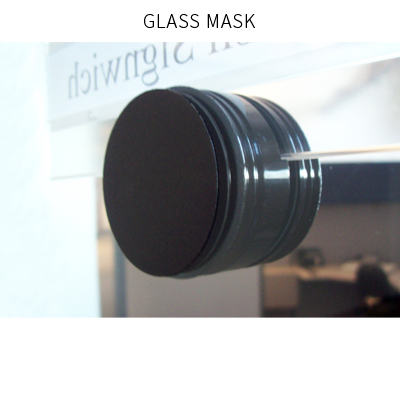 ACCESSORIES/OPTIONS
Sign Options
Colors and finishes as represented are approximate and should be used for reference only. Please contact your Appenx representative for acrylic samples prior to making final decisions.
x

Plaque Sizes

Dot-Dash® Standard
Base Number (Plaque Size)
0207 (2 5/8" x 7 1/2")
0209 (2 1/2" x 9")
0309 (3" x 9")
0412 (3 9/16" X 11 13/16")
0606 (6" x 6")
0707 (7 1/2" x 7 1/2")
0909 (9" x 9")
0507 (5 1/4" x 7 1/2")
0609 (6" x 9")
0712 (7 1/8" x 11 13/16")

Dot-Dash® Signwich
Base Number (Plaque Size)
0308 (3 1/8" x 8")
0408 (4 5/8" x 8")
0608 (6 3/32" x 8")
6" DIA (6" Round)

Dot-Dash® Enhanced
3 1/2" x 9"

Dot-Dash® Signwich Enhanced
3" x 8"
4" x 8"

x

Plaque Colors

MA Brushed Aluminum Metallic

B4 Dark Champagne Metallic

CR Ledger Copper Metallic

x

Dot Colors

sb satin bronze (metallic)

x

Dot-Sock Accessory

The Dot-Sock is an exciting way to either convey a message or add an aesthetic detail in your facility. The Dot-Sock snaps over the dot cap and rotates independent of the cap for graphic alignment. Offered in the same colors as the dot, the Dot-Sock functions as either:

A traffic signal - an international symbol that everyone can understand to mean vacant/occupied, in/out, open/closed, etc.

A message carrier/aesthetic detail - An additional accentuated message surface for a logo, arrow, number(s), letter(s), accent color, symbols, or braille.

x

Mounting

Appenx offers a multitude of brackets for office panel systems as well as general mountings for wall and desk applications. Please contact us for recommendations to fit your needs. For installation instructions, click here.

x

Laminate Finishes

Woodgrain & Stone Laminates

Metal Laminates

x

Translucent Finishes

Also available in Clear Translucence.

x

Product Features

Features

| Product Application | Dot-Dash | Outsert Modular | Outsert Non Modular | X-site | Drop Lens |
| --- | --- | --- | --- | --- | --- |

| Product Application | Dot Dash | Outsert Modular | Outset Non-Modular | Xsite | Drop Lens |
| --- | --- | --- | --- | --- | --- |

| | | | | | |
| --- | --- | --- | --- | --- | --- |
| Directories | | | | | |
| Wayfinding | | | | | |
| Room ID | | | | | |
| Free Standing | | | | | |
| Ceiling Signs | | | | | |
| 90 Degree Wall | | | | | |
| Workstation/Office | | | | | |
| Desk/Display | | | | | |

| Product Features | Dot Dash | Outsert Modular | Outset Non-Modular | Xsite | Drop Lens |
| --- | --- | --- | --- | --- | --- |

| | | | | | |
| --- | --- | --- | --- | --- | --- |
| ADA Compliant | | | | | |
| ADA Compliant, tamper resistant | | | | | |
| Tactile tiles warrantied for the life of the facility | | | | | |
| Customer maintainable messages | | | | | |
| Paper bar option | | | | | |
| Horizontal accent strip option | | | | | |
| Vertical accent strip option | | | | | |
| Acrylic or laminate face surface | | | | | |
| Color on face surface | | | | | |
| Color on back surface (durability) | | | | | |
| Replaceable plaque/message tiles | | | | | |
| Designer header tiles | | | | | |
| System panel application | | | | | |
| Magnetic marker board tile options | | | | | |
| Photo image tile options | | | | | |
| Tackable tile option | | | | | |
| Removable side trim | | | | | |
| Decorative backer | | | | | |

| Mounting Options | Dot Dash | Outsert Modular | Outset Non-Modular | Xsite | Drop Lens |
| --- | --- | --- | --- | --- | --- |

| | | | | | |
| --- | --- | --- | --- | --- | --- |
| Hidden screw mount | | | | | |
| Adhesive tape mount | | | | | |
| Fabric pin mount | | | | | |
| Panel brackets | | | | | |
| Magnetic mount | | | | | |
| Velcro mount | | | | | |
| Ceiling mount | | | | | |
| 90 degree wall mount | | | | | |
| Desk/display mount | | | | | |